SHOCK: Did Cecil The Lion's Killer Sit With Trump's Children At Republican Convention?
Last night as Tiffany Trump spoke at the Republican National Convention (RNC), her siblings sat in the VIP box with a mystery man wearing a suit and glasses. The man has yet to be identified, but Gawker has reported that he looks suspiciously like Walter Palmer, the dentist who illegally killed Cecil the Lion in Zimbabwe in 2015.
Republican nominee Donald Trump's sons Donald Jr. and Eric are fans of big game hunting, and their father adamantly defends them. They posted photos in 2012 of themselves posing with exotic animals that they killed on their African safari, including a water buffalo, a leopard, and a crocodile hanging from a noose.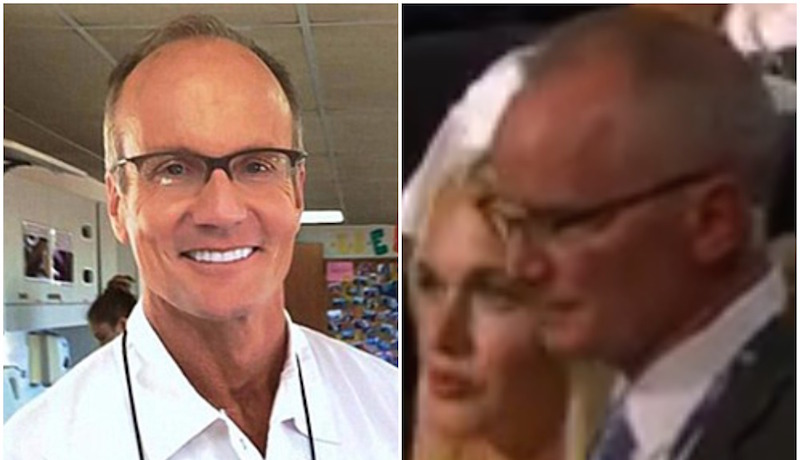 Trump was not willing to engage with the complicated issue of poaching that surrounds Cecil's death. All he had to say was, "My sons love to hunt. They are members of the NRA, very proudly. I am a big believer in the Second Amendment. But my sons are hunters, Eric is a hunter and I would say he puts it on a par with golf, if not ahead of golf. My other son, Don, is a hunter. They're great marksman, great shots, they love it. I um, like golf. I don't do that."
Maybe the Trump sons have found a new hunting partner.
Marisa Manfredo
Marisa completed her undergraduate degree in 2013 at the University of Wisconsin with a double major in creative writing and media studies. She is an advocate of progressive policies and focuses her interests on gender equality and preventing sexual and domestic violence.