LAVENDER HAZE: Taylor Swift leads to rare, bipartisan unison in Ticketmaster hearing
Superstar Taylor Swift literally broke the internet when tickets for her "Eras" tour went on sale in mid-November 2022, because the Ticketmaster servers just weren't ready for it.
Some of us weren't ready for the moment when some channeled their inner Swifties during a very cringey bipartisan hearing in Washington on Tuesday that saw Senators from both sides asking questions while awkwardly inserting Taylor Swift lyrics into their commentary.
C'mon Blumenthal, you should be a better man than this.
Senators to tech bosses: "What is internet?"
Senators to Ticketmaster: pic.twitter.com/Pt1Ohjklrf

— Cody Melissa Godwin (@MsCodyGodwin) January 24, 2023
Instead of having an epiphany and changing the way they roll out tickets, the corporate jerks are basically acting like all of Taylor's ex-boyfriends: they seem to be giving you what you want, but then you're on your own, kid.
The mastermind plan was for LiveNation's partner Ticketmaster to release "pre-sale" tickets first to the fans who had signed up on Taylor's website, then to Capitol One cardholders the next day, and then to the general public.
Long story short: eager superfans who had signed on for the early access began complaining almost immediately as soon as the glitch-y Ticketmaster pre-sale began, sharing TikToks and screenshots from their failed attempts to buy tickets despite their special presale codes.
Even after eight additional shows were added to the tour's itinerary, Ticketmaster STILL couldn't handle the demand.
They tried to explain, but Swifties were all "You're not sorry!"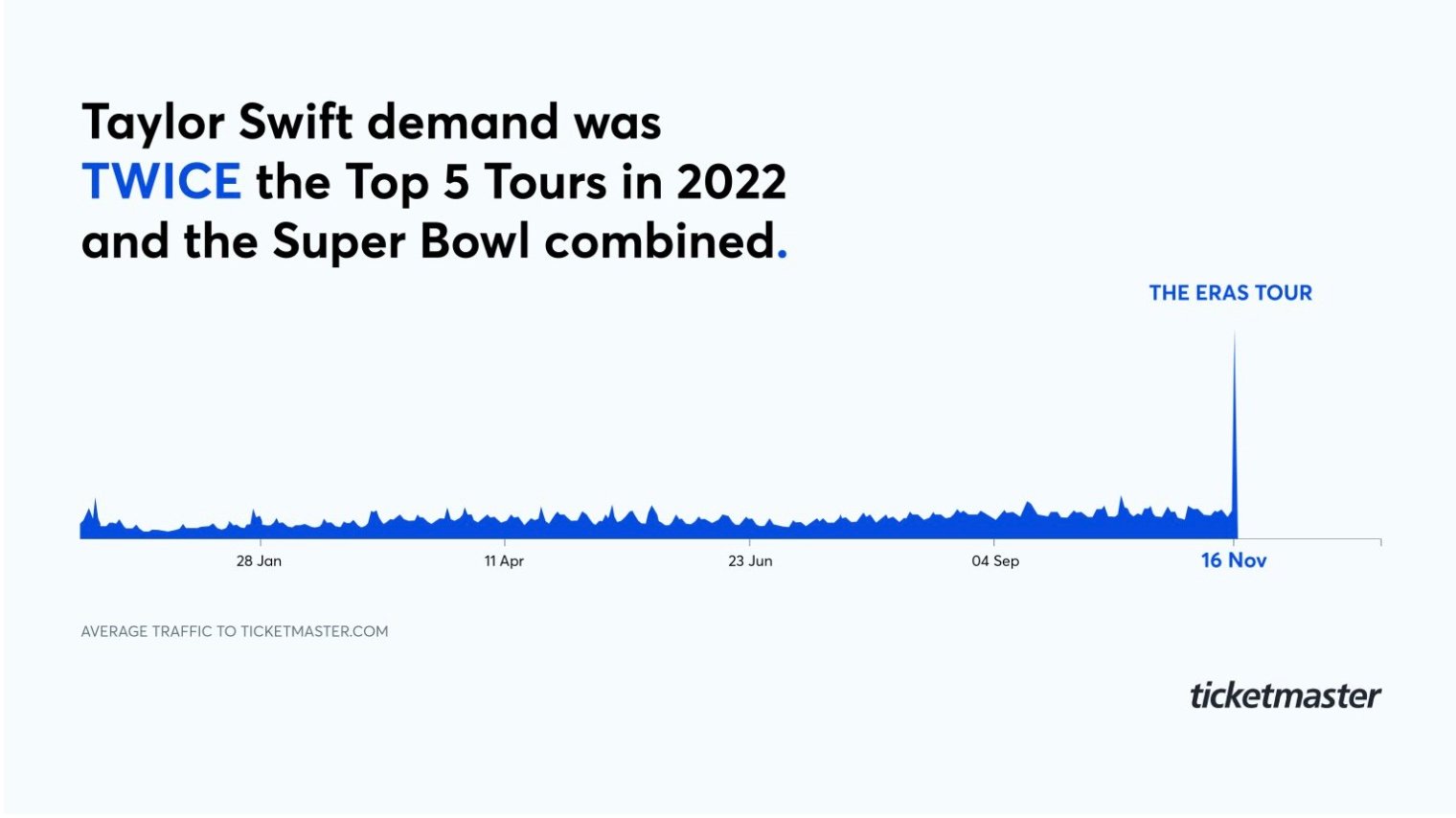 That's when Ticketmaster said its site was "overwhelmed" by both fans and attacks from bots, which were posing as consumers in order to scoop up tickets and sell them on secondary sites.
Thousands of people lost tickets after waiting for hours in an online queue, igniting the great war between Swifties and scalpers.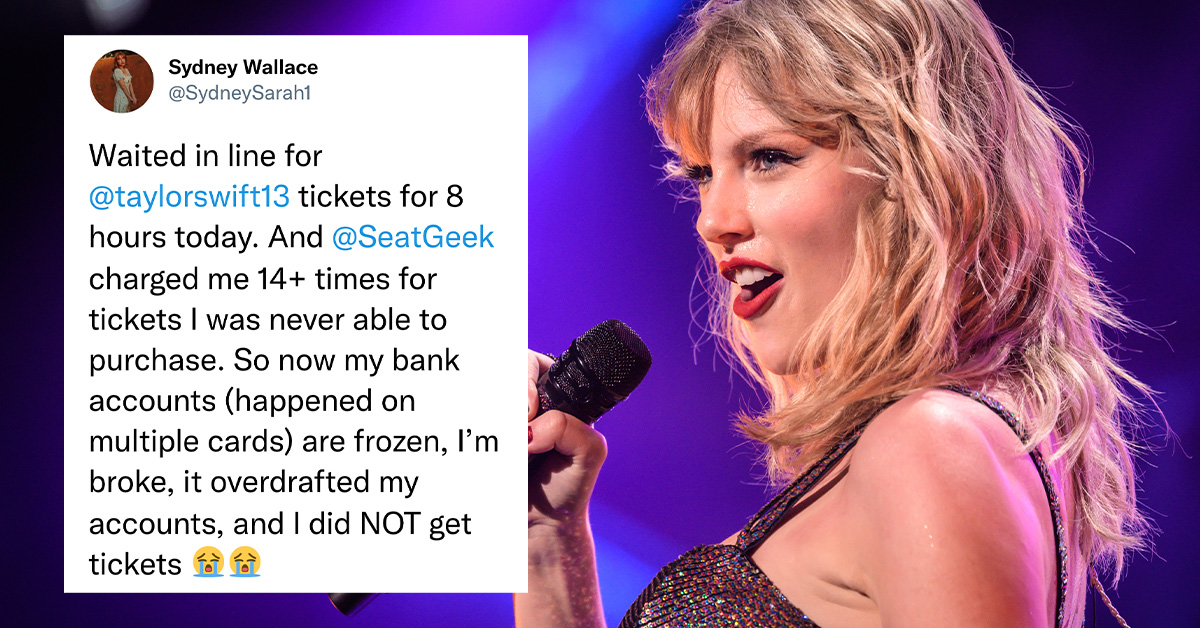 Live Nation's President and CFO Joe Berchtold apologized to fans and to Swift, saying the company "knows it must do better."
Berchtold said Ticketmaster has "spent $1 billion over the last decade trying to improve its security and stop bots."
"We need to do better and will do better," he said.
BECAUSE YOU HAVE TO, Joe.
Swifties on the Twitters were rightly dragging everyone involved, because there is truly nothing new about people in DC having zero clues.
HE JUST SAID TICKETMASTER IS A NIGHTMARE DRESSED LIKE A DAY DREAM YALL IM FUCKING GAGGINGGGG SENND THE POLICE LMFAOOO pic.twitter.com/8TKXaASllJ

— whatamind13 (@whatamind13) January 24, 2023
all the senators quoting Taylor lyrics at the Ticketmaster hearing today pic.twitter.com/BQWmQX983G

— carson (@CarsonMlnarik) January 24, 2023
Ticketmaster is the reason I don't go to concerts anymore. It's not because I've become a boring suburban dad. It's Ticketmaster.

— Kevin M. Kruse (@KevinMKruse) January 24, 2023
Swift has a reputation for having one of the best relationships with a fan base of any artist, so her end game was to roll out a gorgeous tour for them.
But sadly and tragically, everything has changed since the days when fans would sleep out on the street overnight to be the first at the box office.
Promoted by LiveNation (which is owned in part by Saudi murderer Mohammed "Buzzsaw" bin Salman and therefore why we can't have nice things), the Eras Tour kicks off in Glendale, Arizona on March 18th and ends with two shows in Los Angeles on August 4th and 5th.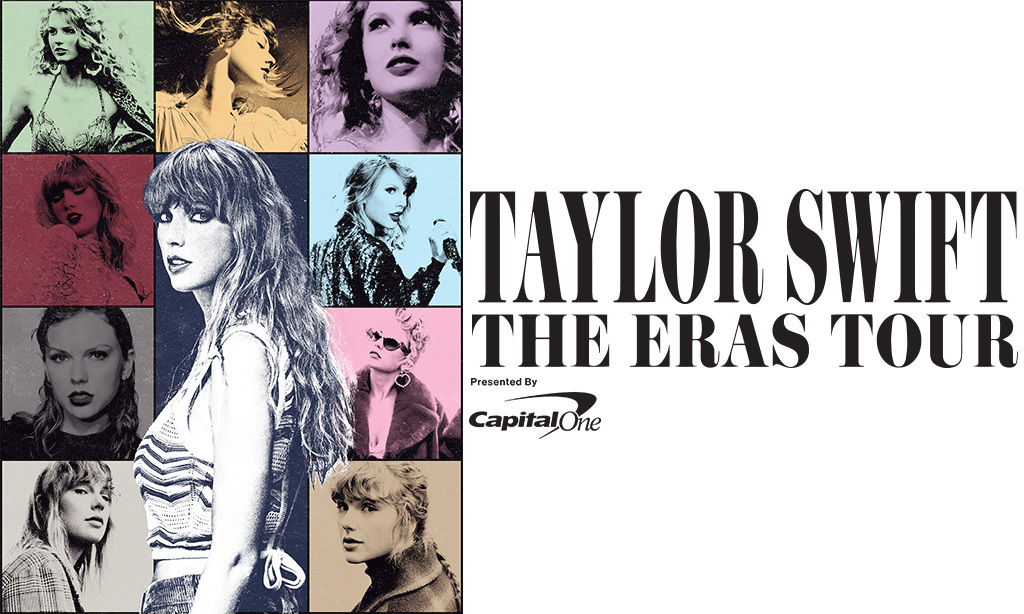 You might know all too well that Ticketmaster's monopoly on event sales has been an issue for performing artists for decades.
You might recall Pearl Jam's famous 1995 battle with Ticketmaster in their effort to keep ticket prices low for all seats at all venues.
It wasn't only the young fans trying to get tickets; yours truly identifies as a "Swiftie Over 50" and I paid off my Capitol One balance just to get tickets but ended up in the same treacherous situation as everyone else.
YOU ARE THE DEVIL TICKETMASTER

— Tara Dublin (@taradublinrocks) November 16, 2022
It feels like a hoax when commerce tries to capitalize on art.
I understand everyone needs to make a living, but a glance at the "fees" from a typical ticket these days can be twice the base ticket price, and fans are just supposed to tolerate it.
And we won't–just like we won't tolerate Senator Mike Lee saying Ticketmaster's a "nightmare dressed like a daydream," even if we may actually agree with him for a change.
Tara Dublin
Tara is a reported opinion columnist at Occupy Democrats. She's a woefully underappreciated and unrepresented writer currently shopping for a super cool novel that has nothing to do with politics while also fighting fascism on a daily. Follow her on Twitter @taradublinrocks
Tara Dublin
Tara is a reported opinion columnist at Occupy Democrats. She's a woefully underappreciated and unrepresented writer currently shopping for a super cool novel that has nothing to do with politics while also fighting fascism on a daily. Follow her on Twitter @taradublinrocks