OPINION: Kamala Harris deserves a lot more respect than she's getting
Vice President Kamala Harris made history in November 2020 by smashing several glass ceilings all at once.
It would've been historic enough to have a woman elected Vice President of the United States, but that it was also a Black woman with Indian-American heritage made it all the more notable.
In her first year in office alone, the Vice President has used her Senate vote to advance a number of laws and key appointments to the Biden administration, including helping to pass the American Rescue Plan.
VP Harris even briefly became the first woman to be Acting President of the United States (for a whole 85 minutes!) when President Joe Biden had to go under anesthesia as part of a physical examination in November, making her the first woman and the first person of Asian descent to act in that role.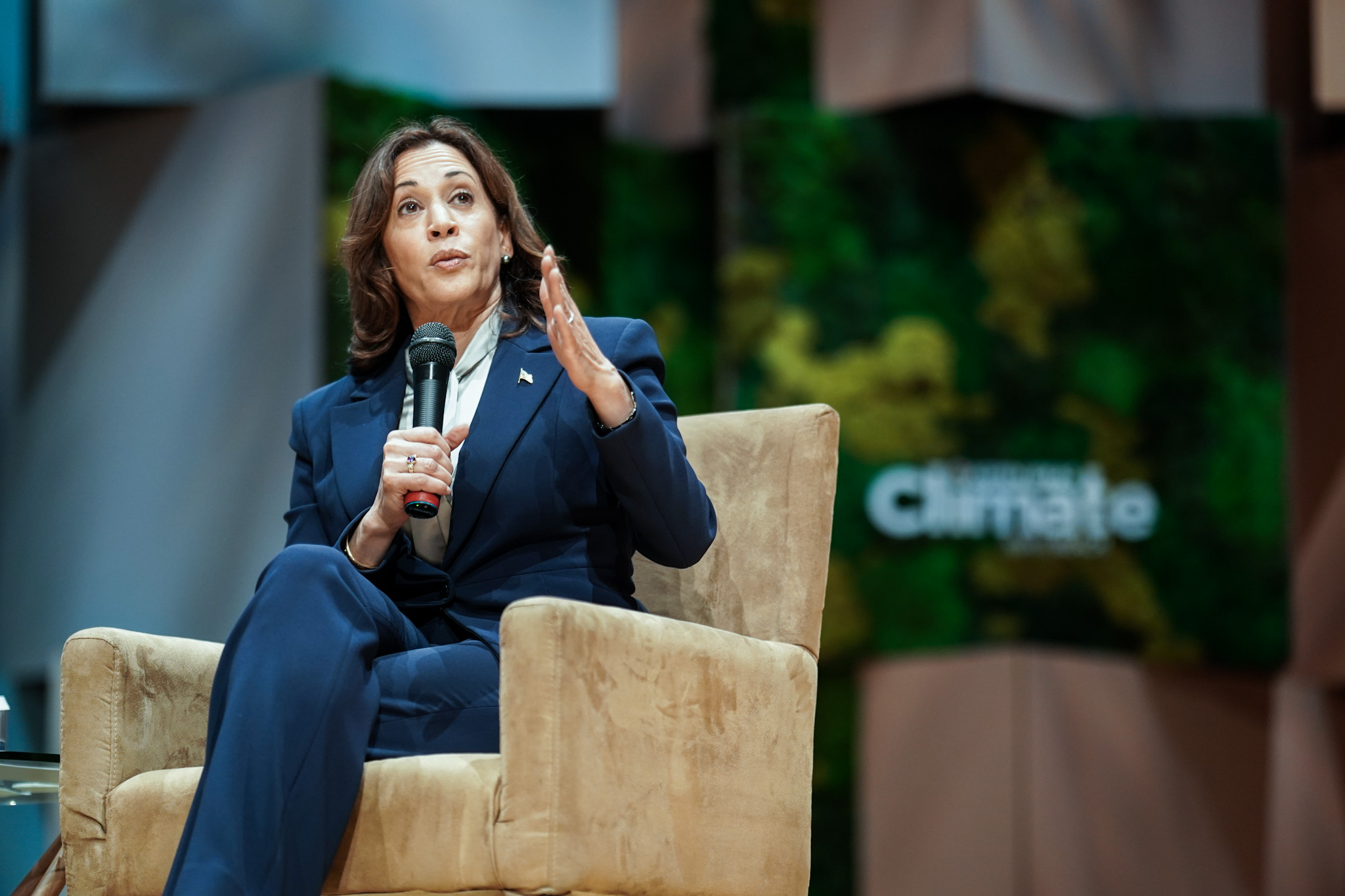 Plus, her husband, Douglas Emhoff — our first-ever Second Gentleman — is Jewish and brings his natural menschiness to important causes such as fighting antisemitism.
And yet, Vice President Harris is still often ignored by the MSM as she goes about being incredibly effective in her role.
Instead, they'd rather blow up an apparent lack of love between the VP and Senator Elizabeth Warren.
Sure, write about the "girl fight" (Warren has yet to endorse a Biden/Harris ticket for 2024) instead of VP Harris heading to Africa or any of her other accomplishments while a panel member on "The View" is criticizing Kamala over not being tough enough when it comes to the Southern border.
Honestly, the MAGA obsession with the border is so blatantly racist that it's completely on-brand to shift the blame for it to a Black woman.
The GOP loves a scapegoat instead solutions, and their absolute favorite shoulders to lay the blame on belong to strong Black women.
We come to praise Kamala, not let MAGA bury her accomplishments with their misplaced misogyny.
Today, on the second anniversary of the American Rescue Plan, I'm sharing three ways this historic law has benefitted working families and our nation. pic.twitter.com/OThrwqSca0

— Vice President Kamala Harris (@VP) March 11, 2023
i made this graphic not long ago in appreciation of vp kamala harris. @VP thank you for all that you do pic.twitter.com/js7y4Bpl0l

— amanda🦋💙🦋 (@Simply_Savage85) March 13, 2023
Uncle Joe & Auntie Mala (VP Kamala Harris) ain't going nowhere…. That's the tweet pic.twitter.com/wXSDHqXUCp

— 2RawTooReal (@2RawTooReal) March 13, 2023
The Hailey Bieber of the senate can use this time to brush up on her media training.

Vice President Kamala Harris doesn't owe Elizabeth Warren a return call especially if, as Liz says, she didn't mean anything by it. I mean, who is she trying to convince? https://t.co/Ldk478NFWr pic.twitter.com/ucq3xMn0uO

— José (@josecanyousee) March 12, 2023
Follow Tara Dublin on Twitter @taradublinrocks.
Editor's note: This is an opinion column that solely reflects the opinions of the author.
Tara Dublin
Tara is a reported opinion columnist at Occupy Democrats. She's a woefully underappreciated and unrepresented writer currently shopping for a super cool novel that has nothing to do with politics while also fighting fascism on a daily. Follow her on Twitter @taradublinrocks
Tara Dublin
Tara is a reported opinion columnist at Occupy Democrats. She's a woefully underappreciated and unrepresented writer currently shopping for a super cool novel that has nothing to do with politics while also fighting fascism on a daily. Follow her on Twitter @taradublinrocks