HOUSEKEEPING: Over TWO DOZEN Mar-a-Lago staffers subpoenaed in DOJ probe
There's going to be a whole lot of extra ketchup to clean off of the walls at Donald Trump's Florida Escape Room (aka Mar-a-Lago) this weekend, but it's possible there won't be any staff left to tackle the task.
Justice Department Special Counsel Jack Smith's federal probe previously subpoenaed top Trump advisers such as former White House deputy chief of staff Dan Scavino and former Pentagon official Kash Patel.
Now they're digging deeper into exactly what Mar-a-Lago staffers may have seen or heard while on their daily duties around the estate, including whether they saw boxes or documents in Trump's office suite or elsewhere.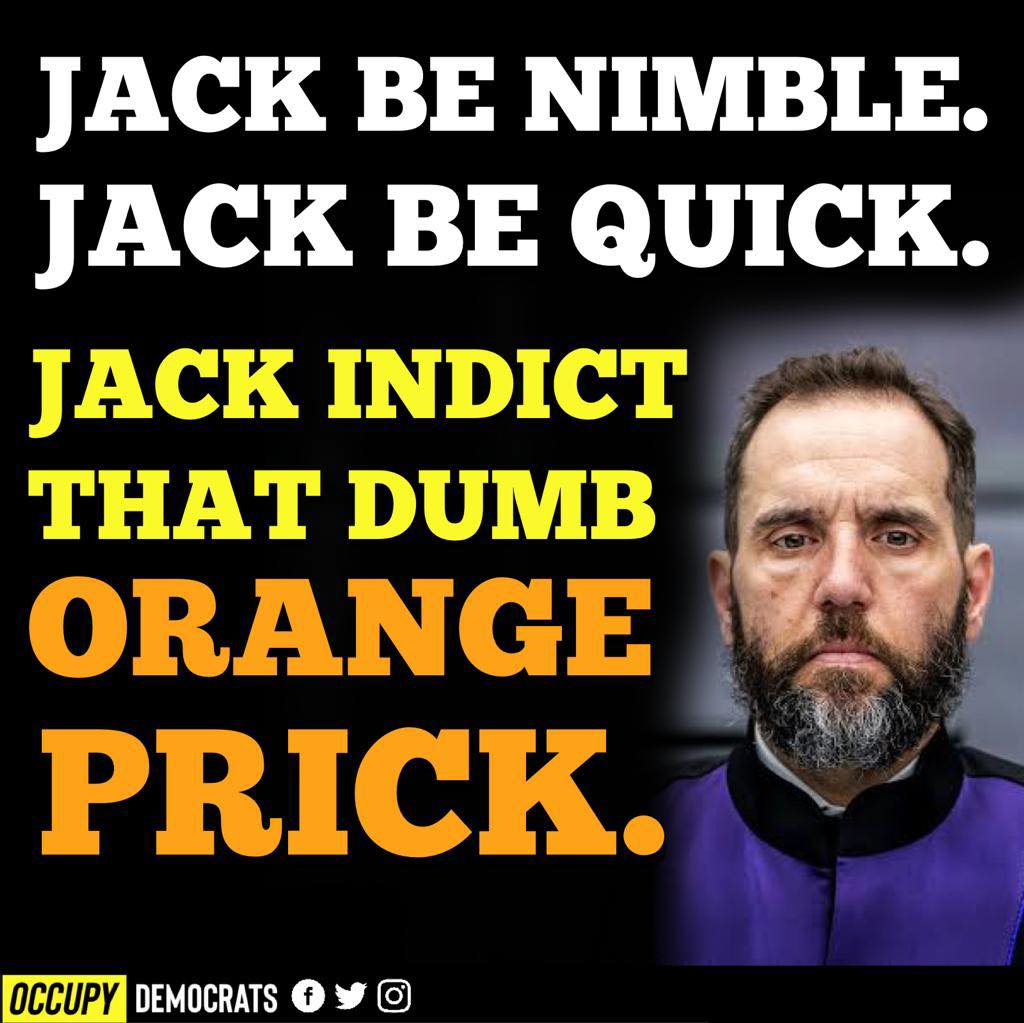 CNN was the first to report that Margo Martin, Trump's communications aide who first worked in the White House and then moved with Trump to Florida (ew), appeared before the grand jury on Thursday in Washington, DC.
Martin is just one of the dozens of Trump's staff–from dining room servers to his personal aides–who have been subpoenaed to testify before a federal grand jury in the DOJ's investigation into those classified documents he decided to take home as souvenirs from his illegal squat in the White House.
DOJ investigators have also already spoken with Trump's "Diet Coke Valet," Walt Nauta, and have interviewed a Mar-a-Lago staff member seen on security camera footage moving boxes from a storage room with Nauta.
MUHAHHAHHAHA.
All of this is happening as several "imminent" indictments are looming over Trump like a giant parade balloon.
If I was a wagering woman, I'd put my money on Manhattan DA Alvin Bragg striking first thanks to this week's grand jury testimony from Michael Cohen and Stormy Daniels.
Twitter was soaking up the latest Jack Smith-induced schadenfreude served up hot and fresh on Friday, unlike the offerings at the Mar-a-Lago Sunday brunch buffet.
Jack Smith subpoenaed the Mar A Lago staff. You know these people having been dying to rat on Trump.

Now they have to 😈

Bring it home Jack, bring it home.

— DutchessPrim💙 (@dutchessprim) March 17, 2023
JUST IN: At least 20 people have been subpoenaed to testify before a federal criminal grand jury looking into the handling of classified documents by Donald Trump.

The list of people subpoenaed include Mar-a-Lago resort employees and members of Trump's inner circle.

Crucially,… https://t.co/5uqHSWFCcC pic.twitter.com/PzChR6QSLU

— CALL TO ACTIVISM (@CalltoActivism) March 16, 2023
WITCH-HUNT!

Jack Smith subpoenaed dozens of Mar-a-Lago, servers, housekeepers, employees on security footage moving boxes from a storage room.

Several Trump attorneys and aides also have been subpoenaed to testify. pic.twitter.com/XSyJMvp47a

— Hoodlum 🇺🇸 (@NotHoodlum) March 17, 2023
There is currently a billboard truck circling Mar-a-Lago with Tucker Carlson's texts saying he "hates Trump passionately." pic.twitter.com/v65kvT1k4J

— Ally Sammarco (@Ally_Sammarco) March 17, 2023
Tara Dublin
Tara is a reported opinion columnist at Occupy Democrats. She's a woefully underappreciated and unrepresented writer currently shopping for a super cool novel that has nothing to do with politics while also fighting fascism on a daily. Follow her on Twitter @taradublinrocks
Tara Dublin
Tara is a reported opinion columnist at Occupy Democrats. She's a woefully underappreciated and unrepresented writer currently shopping for a super cool novel that has nothing to do with politics while also fighting fascism on a daily. Follow her on Twitter @taradublinrocks